Return to Headlines
Suicide Awareness Prevention Month
c o u n s e l o r / connect
9.13.2022
Dear Parents,
September is Suicide Prevention Awareness Month.
We have just transitioned to a new school year and that can cause a range of emotions for your children. Adolescents tend to feel emotions deeply and can struggle to problem solve when faced with challenges.
Invite your child to talk about how they are feeling. Feeling
depressed
, hopeless,
anxious
, and angry may be signs they could benefit from more support. Keep in mind that adolescents and young adults may try to hide their struggles because of fear, shame, or a sense of responsibility to avoid burdening others. Younger children may not know how to talk about these feelings but may show changes in their behavior or development.
Recognizing signs of stress in your child
Signs of stress and mental health challenges are not the same for every adolescent, but there are some common symptoms:
changes in

mood

that are not usual for your child, such as ongoing irritability, feelings of hopelessness or rage, and frequent conflicts with friends and family.

changes in behavior, such as stepping back from personal relationships. If your ordinarily outgoing teen shows little interest in texting or video chatting with their friends, for example, this might be cause for concern.

a loss of interest in activities previously enjoyed. Did your music-loving child suddenly stop wanting to practice guitar, for example? Did your aspiring chef lose all interest in cooking and baking?

a hard time falling or staying asleep, or starting to sleep all the time.

changes in appetite, weight or eating patterns, such as never being hungry or eating all the time.

problems with memory, thinking, or concentration.

less interest in schoolwork and drop in academic effort.

changes in appearance, such as lack of basic personal hygiene (within reason, since many are doing slightly less grooming during this time at home).

an increase in risky or reckless behaviors, such as using drugs or alcohol.

thoughts about death or suicide, or talking about it (see "A word about suicide risk," below).
A word about suicide risk
Rates of suicide for both adolescents and adults increase during times of high stress. In addition to screening for depression, your pediatrician can screen for suicide risk.
Remember, not everyone who considers suicide will talk about it, and not everyone who talks about suicide will act on their words. However, any talk about suicide should be taken seriously. If you are worried about your child, it is critical to make your home safe by removing weapons and ammunition from the house and securing medications in a locked cabinet.
Seek help immediately by calling the National Suicide Prevention Lifeline at 1-800-273-TALK or texting the Crisis Text Line by texting 'TALK' to 741741. Reserve 911 for situations where self-harming actions are happening or are about to happen. In a non-crisis situation, talk with your pediatrician or your child's school counselor about any concerns you have regarding your child's mental health.
source:https://www.healthychildren.org/English/health-issues/conditions/COVID-19/Pages/Signs-your-Teen-May-Need-More-Support.aspx
i n t e r / connect
Self-care and setting the tone
At UMS we are modeling the importance of Self-Care and emotional wellbeing and Resilience during times of difficulty. UMS Self Care days encourage students to develop some emotional self awareness and participate in different coping/emotional regulation activities.
Physical Activity/Exercise

-Nature Walk

-Independent Exercise Activities

-Team Games/Activities

*Developing a regular practice of exercise is one of the greatest things we can do for ourselves. An exercise habit can include dance, yoga, hiking, and a combination of indoor/outdoor activities. It should be something that students enjoy so that they are inspired to keep doing it!

Physical Activity/Exercise

-Nature Walk

-Independent Exercise Activities

Artistic Expression

*The connection between your brain and your body is truly a remarkable connection that we often take for granted. It is amazing what the hand can produce and express when tapped into our creative side

Expressing Gratitude

*Expressing gratitude is one of the most overlooked tools that can be utilized to improve mental health and self esteem. Simple expressions of gratitude help to improve relationships and social awareness, while also improving our practice of empathy, sense of self, and self-esteem.

Mindful Activities

-Puzzles

-Guided Meditation

-Crafting/Tinkering Activities

*Mindfulness and in the moment activities have shown to positively impact the levels of serotonin and endorphins in our bodies. Mindfulness activities are shown to lower stress, improve mood, and increase self-esteem when practiced on a daily basis

Movie Review

*There is no greater pastime than going to the movies. Since we have been in quarantine, this is an activity we have been unable to indulge in. So, we bring the movies to the students, while encouraging them to consider how our core values RESPECT, EMPATHY, and RESILIENCE are evident in the movie.
What you can do as a parent
We encourage you to have conversations at home about the importance of self care. Consider asking your child about what type of Self Care activities are most beneficial to them, so that they can adapt or practice some of the activities into your home.
Modeling Self Care and Resilience is important as we know that parents set the tone in the household. Expressing extreme doom or fear can affect your children. It can be challenging to stay positive, especially if you're struggling with your own stress. But try to stay positive and relay consistent messages that a brighter future lies ahead. It helps to set aside time to take care of yourself when possible, and seek the support you may need for your own mental health. Practicing mindfulness, focusing on the present moment, yoga or stretching can help the entire family build coping skills. Build in down time for the whole family to connect and relax, enjoying a nap, movie time or simply spending time together.
source:https://www.healthychildren.org/English/health-issues/conditions/COVID-19/Pages/Signs-your-Teen-May-Need-More-Support.aspx
If you are looking for additional resources, please see our UMS Counseling Department Website
connect \ t h e d o t s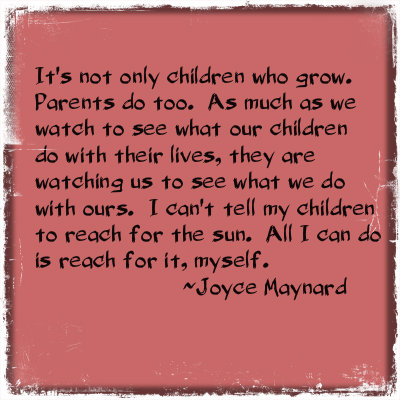 l o o k i n g t o / connect
Please don't hesitate to reach out should you need additional support for your child.
Sincerely,
UMS Counselors
Jeanne Fedun, Meghan Moore and Allison Doyle Smith