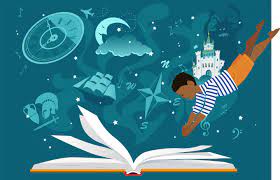 Summer reading is due Sept. 9-10!
Summer reading is due on the FIRST day of school! Please bring your book to class every day in September.

---

11th Grade College Prep AND Honors
Required Reading (CHOOSE AT LEAST ONE):

Of Mice and Men - John Steinbeck
All the Light We Cannot See - Anthony Doerr
A Knock at Midnight - Brittany K. Barnett
Born a Crime - by Trevor Noah
Hotel on the Corner of Bitter and Sweet - by Jamie Ford
Sissy: A Coming of Gender Story - Jacob Tobia
The Cruel Prince - Holly Black

Assignment: There is no required assignment. We encourage you to take notes on significant quotes and notable literary devices (like symbolism, themes, motifs, etc.).
Last Modified on August 26, 2021